THE BEST NEVER REST
ACCESSORIES FOR THE ROAD AHEAD 
The spirit of innovation has carried ARB since its inception – there is always room for improvement. As vehicle safety systems, features and body style evolve over time, so must off-roading accessories. ARB products are purpose-built because their end-use is so well understood.
MODELING SYSTEMS 

CAD and CAM parametric modeling systems allow ARB product designers to bring every aspect and angle of their vision to life.

FINITE ELEMENT ANALYSIS 

Performance is at the root of good design. Finite element analysis simulates how an object will behave under various physical conditions.

COLLABORATION

Product designs are validated by independent companies and universities for special projects like vibration, strength and crash testing.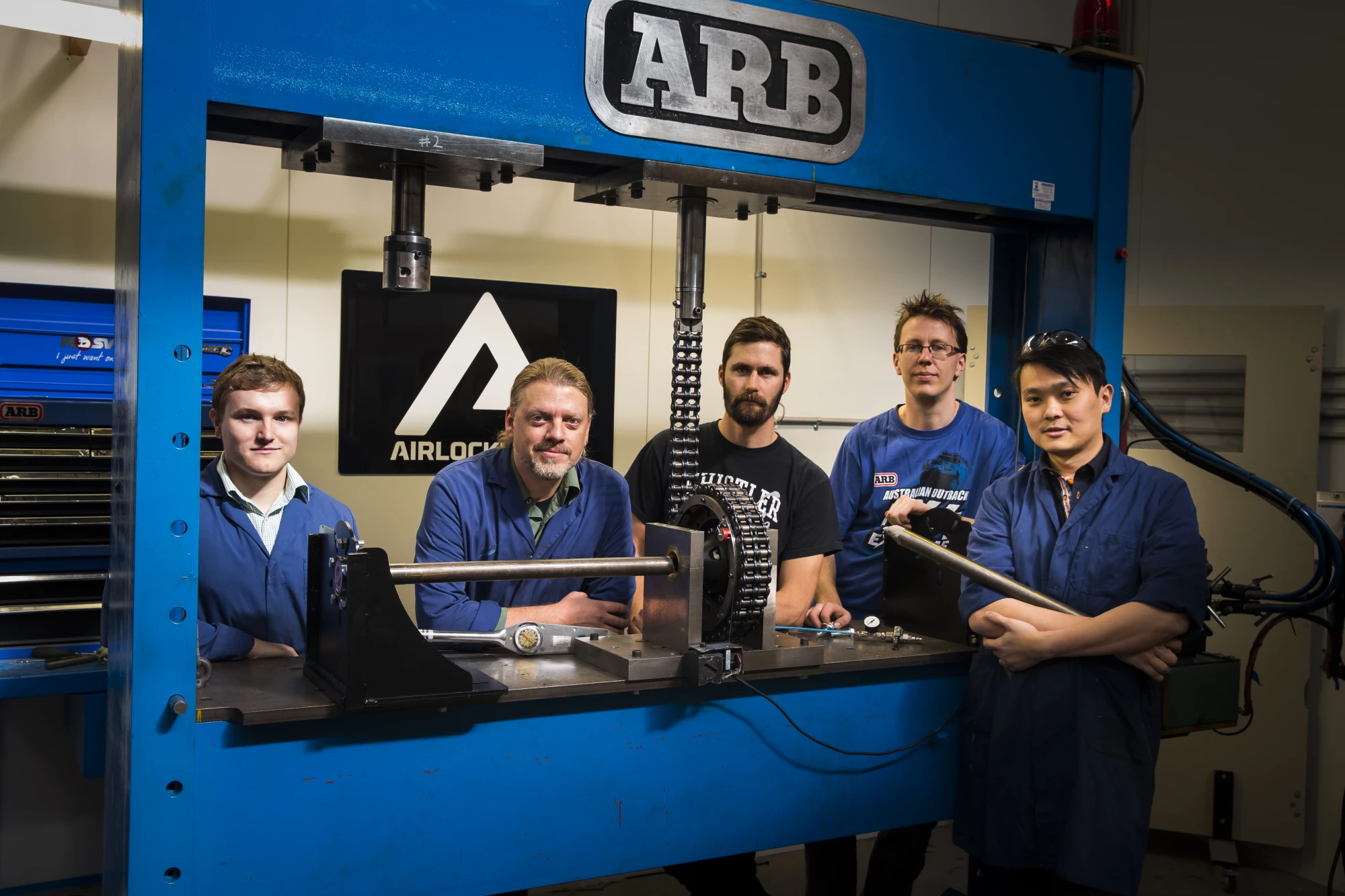 DEVELOPMENT
Pushing the boundaries of what's possible
Product development brings design concepts to life and is perhaps the most exciting stage of new product development. ARB's no-compromise quality standards produce waves of prototypes that undergo intense scrutiny to ensure new products live up to the demands of off-roading.
EXHAUSTIVE TESTING 

At ARB, there are testing machines built to take products to extremes. This is why Ultra 4 racers trust the Air Locker, and why every off-roader can outfit their vehicle with ARB in full confidence.

SUPERIOR MATERIALS 

From aviation grade stainless steel to lightweight aluminum, specific uses call for specific materials. Where some cut corners to improve profits, ARB commits to quality.

WORLDWIDE USE

The product feedback loop at ARB spans four decades and seven continents. Crawlers, overlanders, explorers and racers all put ARB products to the test by following their passions. They are the best testament to ARB's continual innovation.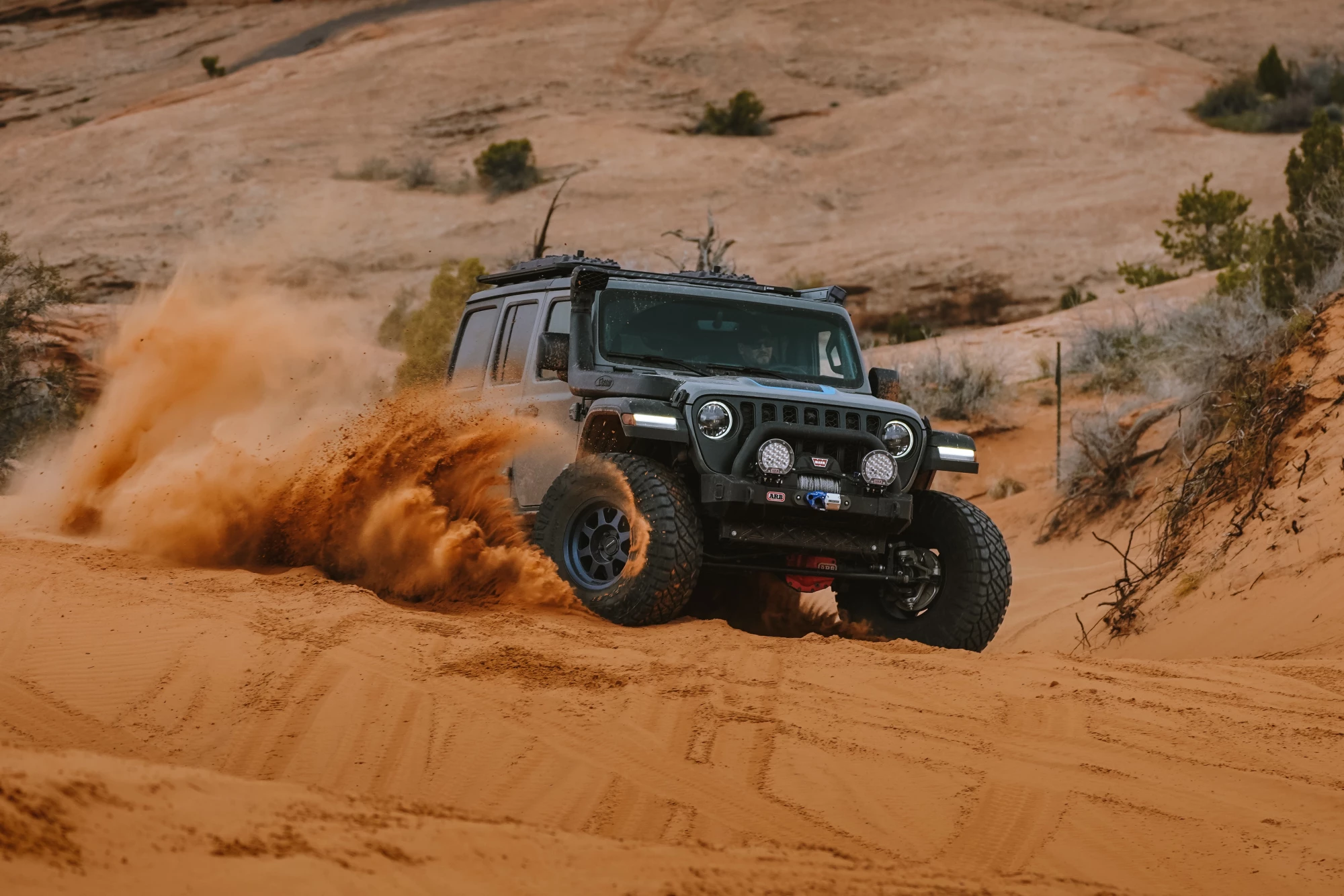 MANUFACTURING
State-of-the-Art Fabrication Equipment & Machinery
Every time you fire up your rig, for any trail, any conditions ARB products will perform. The final piece of ensuring this lies in manufacturing. Still largely based in Australia, and supported globally, ARB invests in revolutionary technology and highly-trained hands to deliver its products to the world.
EQUIPMENT 

Precision is key and ARB invests heavily in state-of-the-art production equipment with a laser-focus on quality.

QUALITY CONTROL 

Taking time to make sure it's right encompasses both machine automated quality checks and human examination.

GLOBAL DISTRIBUTION 

Producing 4x4 accessories for off-roaders around the world demands a strategic global footprint. ARB facilities maximize distribution efficiency to thousands of authorized dealers.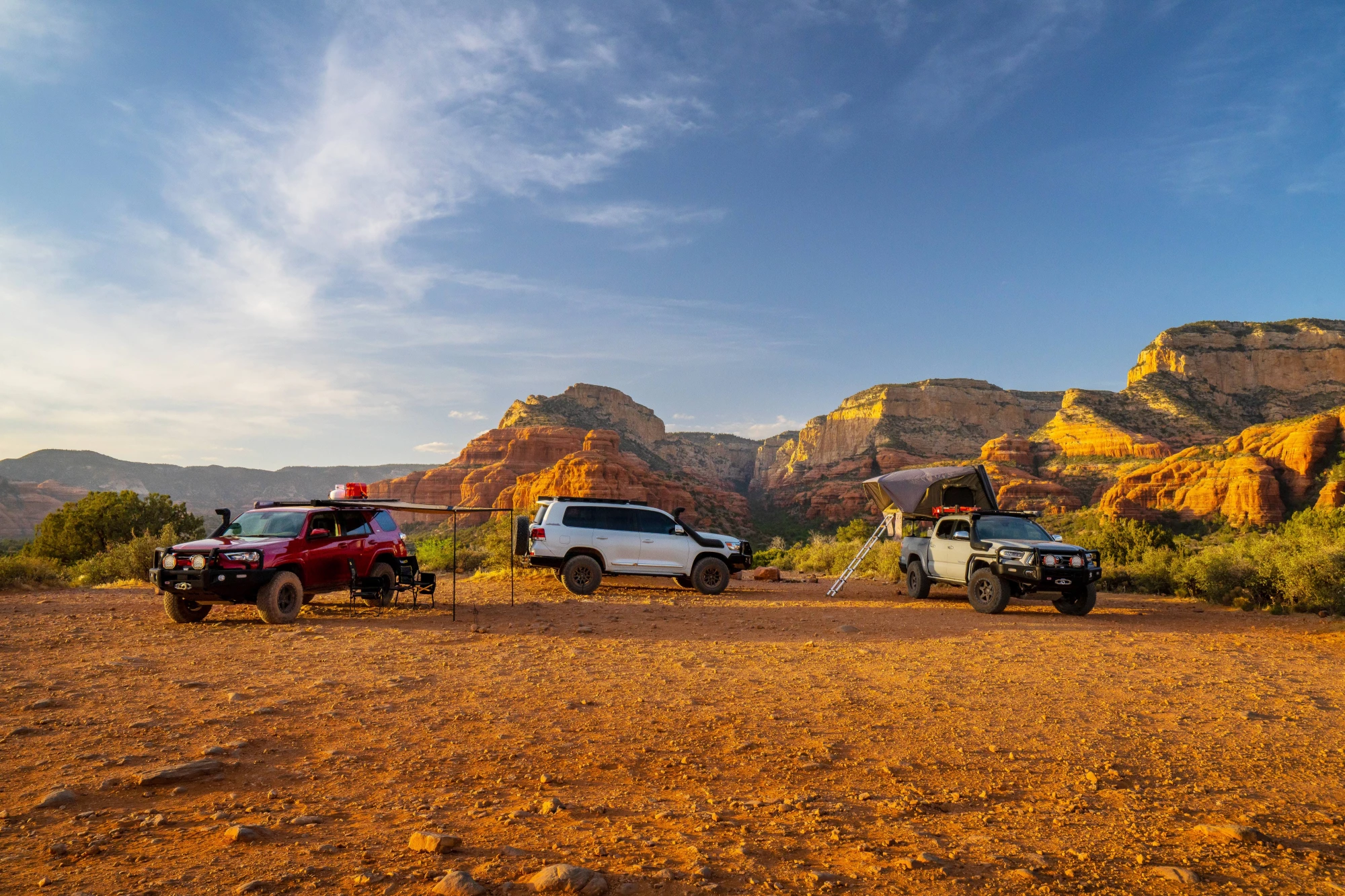 OUR PEOPLE
THE TEAM THAT FUELS THE DREAM 
Passions run deep at ARB, no matter the discipline you'll find team members who bring their best every day and relentlessly push toward excellence. By the time you install an ARB product on your vehicle, it's passed through the care of countless employees to ensure your complete satisfaction.